Efficiency-boosting and cost-saving Unified Communications platform to ensure your remote workers remain collaborative and efficient no matter where they are.
With remote working becoming the new norm, businesses across the board are moving from limited and expensive traditional phone lines to the feature-rich and cost-effective Voice over Internet Protocol (VoIP). The telephony is powered by the internet and works seamlessly on your existing phone hardware and other devices. This means your remote workers can easily and securely make local or long-distance calls from anywhere, and you can save big on phone bills.
In addition to high-quality voice calls, our Unified-Communications-as-a-Service (UCaaS) gives you a single platform with all the communication capabilities you need, including instant messaging, automatic call logging, real-time visibility over your staff availability, and more.
Advanced Tech Inc. guarantees a smooth and strategic switch to VoIP
Despite its ample competitive advantages and ease of use, VoIP comes with different levels of flexibility at different prices. To reap the full benefits of the phone system, you need to select the right VoIP option that supports your current and future business needs. Advanced Tech Inc. has been helping SMBs like yours do just that with 3CX, a leading VoIP software that works seamlessly with your IP phones on-premises or in the cloud.
With 3CX Unified Communications system from Advanced Tech Inc. your teams can communicate internally and with clients more effectively on a secure, user-friendly Unified Communications platform that not only improves your communication, but also your workflow. With smart features such as call queuing, video conferencing, automatic call routing, and much more, your teams can collaborate as though they are all in your office's meeting room and also save time on mundane activities, so they can focus on more mission-critical tasks.
We offer a flexible, low monthly pricing model to help you save money and ongoing management to save your time
Your VoIP will be securely hosted by Advanced Tech Inc., for a low monthly fee that varies with your number of users and the features your business requires. This means you can easily add or remove users, and scale up or down on the pricing tier as your business needs change. We'll also provide ongoing, proactive management for your hosted phone system, upgrading features and keeping everything optimized so your VoIP is always available for your teams.
VoIP lowers your costs, expands your capabilities, and increases efficiency. And, with Advanced Tech Inc, switching is easy.
SMBs trust UCaaS from Advanced Tech Inc. because they:
Save some dough
With Advanced Tech Inc.'s 3CX, you save on phone bills, travel expenses, and equipment maintenance fee. Instead of paying an expensive per-extension and purchasing fee every time your business expands, you can pay a low monthly per-PBX fee that covers all the cutting-edge features you need, plus routine maintenance by the experts at Advanced Tech Inc.. With some of your employees working remotely, our HD-quality web conferencing lets your team collaborate and make important decisions fast and effectively without wasting time and money commuting
Remain connected and accessible anywhere, on any device
To have an efficient and collaborative remote workforce, you need to ensure effective and reliable communication. Advanced Tech Inc.'s Unified Communications platform allows you to do that by integrating seamlessly with mobile phones, desktops, and laptops. This means that your employees can stay collaborative via crystal-clear voice and video calls, as well as responsive instant messaging no matter where they are.
Get work done faster
Advanced Tech Inc.'s UCaaS offers a suite of productivity-boosting capabilities that improve your workflow and efficiency. This ranges from automatic call logging and accounting that saves your teams from time-sapping tasks to the ability to view your colleagues' status to avoid unnecessary call transfers. Our VoIP also integrates seamlessly with MS Exchange, Microsoft Outlook, and your CRM software.
Boost client satisfaction
Our innovative VoIP allows your WordPress website visitors chat or call you in real time with just a single mouse click. The intuitive system also lets all your team members view your communication history with each client. This means they can provide targeted and personalized support, winning new and existing clients with next-level service.
Ditch cumbersome equipment
With your hosted phone system, there's no need to keep any equipment on site. Your new phone system's backend will reside completely in the cloud, so no hardware maintenance is required. Plus, setup is a breeze, and at a fraction of the cost of installing a traditional phone system.
With Advanced Tech Inc VoIP, you'll enjoy:
Automatic call distribution
Set inbound calls to ring on multiple devices and numbers
Dial-by-name directory/auto attendant
Route callers to the right support agent fast
Digital Voicemail
Access voicemails from any device, then listen, save, transcribe, or reply to them instantly
Visibility on employee performance
Access and monitor communications between your teams and clients with detailed reports
Seamless CRM Integration
Call from your CRM and provide a more personalized experience to your customers
Advanced Tech Inc.'s 3CX lets you make the most out of these leading business tools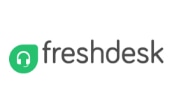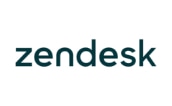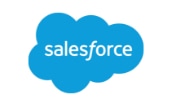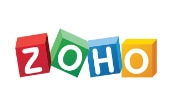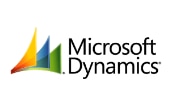 Not sure about the right VoIP option for your remote workers or need more information?
Call Advanced Tech Inc. at 605-444-2290 anytime or drop by our Sioux Falls office during normal business hours — our skilled, friendly IT specialists will help you make a switch to the right VoIP option that will boost your communication, productivity, and bottom line.